Overview
Imagine coming home to your very own retreat filled with the luxurious comforts that meet your unique and everyday needs.Platinum Apartments brings you an unmatched level of sophistication to our meticulously composed one, two and three bedroom apartments.
Located at the centre of everything Southbank has to offer. Platinum Apartments introduces you into a world of luxury and lifestyle. Platinum Apartments offer you never ending cafe and dining choices. International and Australian designer boutiques lining the Crown and South Yarra's famous Toorak Road and Chapel Street just a short distance away. Close proximity to parks, gardens galleries and sporting venues while only being a 2 minute walk across the Yarra River from the heart of Melbourne CBD. With our strikingly beautiful facade, we are set to define the next generation of style in apartment accommodation that outshines our neighbors/ competition. Immerse yourself in the quintessential Southbank experience that is Platinum Apartments.
Location
Rising over the Yarra River of Southbank premier entertainment & dining districts, Platinum has the most desired address in Southbank. Located on the Queensbridge Square of the Yarra River, nestled between the Crown Casino Tower and Eureka Tower. Platinum Apartments brings to you the best location Melbourne's 'Southbank' has to offer.
Easily within your reach is the charm of the Royal Botanic Gardens, 36 hectares of picturesque lawn, lakes and gardens. The gardens are home to frequent music and movie festivals, scenic cafes and the popular tan track. While you are strolling through the gardens be sure to make your way to the well-known Morwell Bridge to take in the sunset which overlooks the Yarra River and Melbourne City.
The Melbourne Cricket Ground (MCG) and Rod Laver Arena is an easy walk away. Enjoy the Australian Open and the year around AFL and cricket matches that light up these stadiums with screaming fans.
Southbank lets you feel well connected with its seamless access to Melbourne's transport network. Flinders St and Southern Cross Stations are nearby, while tram stops are easily accessed from Freshwater Place or a mere 2 minute walk over the Yarra River into the City Centre. Even with the city so close by, Southbank has so much to do and see you will have no reason to leave.
Apartments
Through a philosophy of design distinction that extends to every detail of our apartments, Platinum Apartments in Freshwater Place is enveloped in the highest caliber of design, materials and finishes. Open plan and free flowing living and dining spaces that enhance the features, while subtle lighting sets the mood for your Southbank accommodation experience.
Designed for the entertainer, our kitchens feature the best in European SMEG appliances, including a four burner gas cook-top, fully integrated dishwasher and custom designed euro laundry.
The study desk within the apartment creates the perfect quiet place to work or study (most apartments). The elegant beauty of Platinum Apartments in Freshwater is reflected in the quality of furnishing selected to create the level of comfort and luxury we would expect.
Immerse yourself in the 10th level amenities, with its rejuvenating pool, spa, sauna, steam and massage rooms. Afterwards hibernate in the serenity of your beautiful apartment where you can step out onto your private balcony and take in the spectacular views of Southbank and Melbourne City.
A Little About Us
I've had many homes. From a caravan in Karratha to a 100 acre farm in Yallourn North, and an apartment 50 stories up in the Melbourne sky. Each with their own idiosyncrasies but each of them home. Some I stayed in for decades, others for only months, but always I created warmth in the space – for me, for my husband, for my boys.
Life has always been a little hectic, but in truth, the pace energises me. I'm one of 8 children, have 4 of my own, have had a number of careers (often simultaneously!), have studied, and learnt to stretch a dollar a really long way. I've been part of indigenous communities and farming communities, I've been a traveller, a suburban single-mum and an overtired working-student. I'm a dog-with-a-bone when honour is at stake and I confront life head on. I work hard, am incredibly loyal and always want the best for people. There have been tough times, incredible joy, uncertainty and plenty of fun… and I wouldn't trade a day of it for anything.
I was living in Perth, separated from my childhood sweetheart and working at Shell. Barely making ends meet, but surrounded by close friends, it was a trip back 'home' to Gippsland for a wedding that brought Heath into my life and fundamentally shifted things. I took a punt and moved back to Victoria and we set up home on a farm. We practiced the art of compromise and worked hard at making a new life. It wasn't long though, before our true test came.
I've always known what I've known and have unashamedly sought answers for what I don't. I have a strong gut instinct and learnt to trust it a long time ago. So when I was brushed off by the doctors that examined Heath, my instinct (and nursing training) kicked in. My husband's persistent cough needed more explanation. A double lung transplant was not what I was expecting, but my determination for truth made it possible. As Gippsland residents at the time, we had to stay in the city near specialists on a frequent basis. By no means are we demanding guests or fancy people but we know what makes a house feel like a home. And boy were we disappointed….over and over again.
It was during one of the unimpressive stays at a Melbourne apartment that I decided I could do this better. I HAD to do this better. So, despite the uncertainty of Heath's illness, we re-mortgaged our home and bought an apartment. I styled it the way I had wanted to style my own home and included all the little extras that were missing from the places I had stayed – the little things that cause the big frustration. It felt great to offer this space to guests and get wonderful feedback so quickly. For me, it was simple to make a massive difference.
 And the rest, as they say, is history! Ten years on and over 20 luxurious apartments later, Platinum Apartments has just the right place for you to call home – even for just a few days. Operated by our family, the business continues to be fuelled by the desire to provide guests with an exceptional apartment experience in Melbourne. Our choice of building and location and facilities are no accident. Each apartment is different with its own unique sense of style. With uncompromising attention to detail, we offer short-stay accommodation that is both furnished and serviced to the highest level. Our priority - just as it was on day one – is to ensure you get the personal touches that make your stay feel like you're being spoilt in your own home.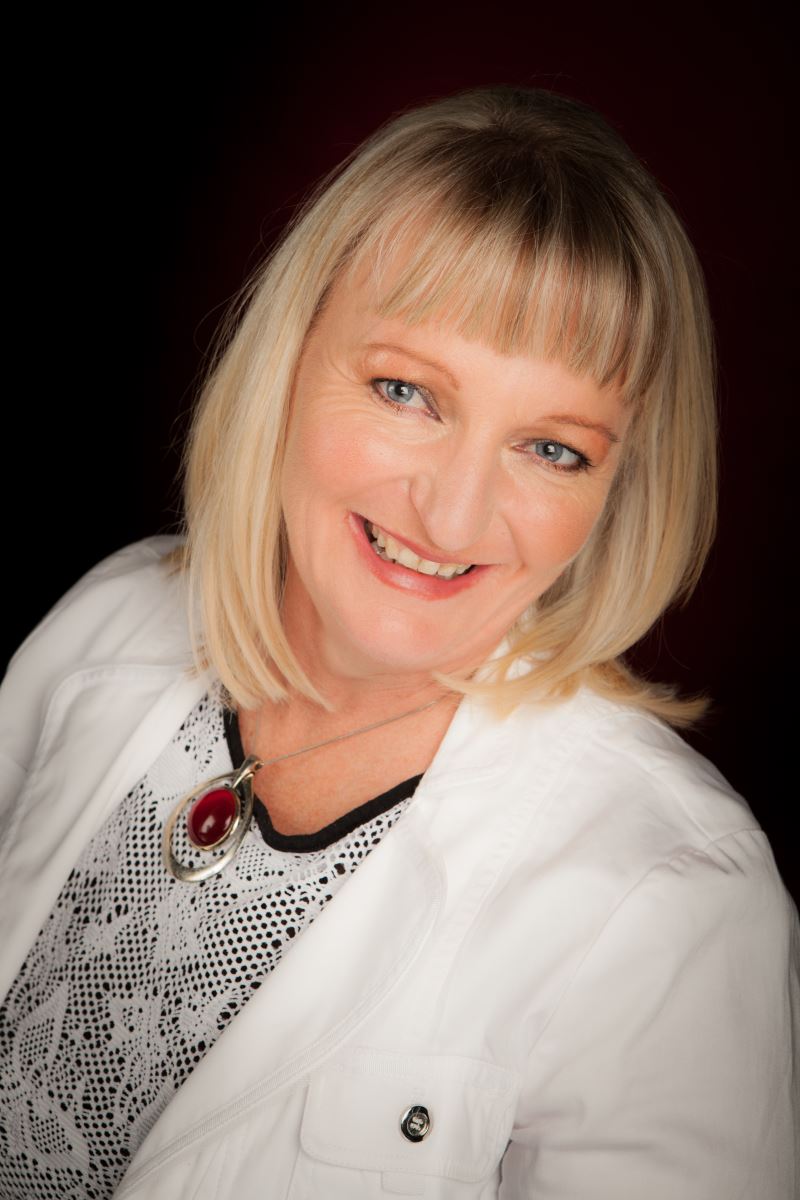 Helen Dawson
Proprietor
Platinum Apartments - Where It Feels Like Home 
Southbank, Melbourne